The Magic of Natural Selection
Hoanib Valley Camp, Kwessi Dunes, Safarihoek and Etosha Mountain Lodge Namibian's special

Namibian Residents Special
The Magic of Natural Selection
Hoanib Valley Camp, Kwessi Dunes, Safarihoek and Etosha Mountain Lodge Namibian's special
Special
Africa
>
Namibia
From:

NAD 2100
per person sharing per night
2 Days / 1 Nights

Sales Period:

24 Aug 23 to 31 Mar 24
The Magic of Natural Selection
Only bookable within 30 days of travel excluding November in 2023, and January, February and March in 2024 where advance bookings may be made at any time for travel during these months.
Hoanib Valley Camp
Fully Inclusive from N$ 3,100 per person sharing per night.
In a country jam-packed with vast, spectacularly beautiful landscapes, Kaokoland may just be the most incredible of them all. Deep in north-western Namibia, the area is a melee of towering mountains, sand dunes, and huge expanses of desert, scattered with unique wildlife and nomadic Himba settlements. It's also one of Namibia's most remote and wild environments, and one that not many will get the chance to discover in a lifetime.
Kwessi Dunes
Fully Inclusive from N$ 2,750 per person sharing per night.
Plus Conservation, Community and Reserve fee (CCR) of N$250 per person per night.


Kwessi Dunes is a Sossusvlei safari camp located deep in Namibia's striking NamibRand Nature Reserve, a vast desert wilderness of over 200,000 hectares. With its rolling desert plains and backdrop of craggy mountains and iconic red dunes, this is a place where time seems to stand still, and the space is never-ending. Here, it's not about chasing big game but rather soaking up the beauty of the colourful landscape, admiring the antelope that scatter the sand, and gazing at the stars that light up the night sky.
Safarihoek /Etosha Mountain Lodge
Fully Inclusive from N$ 2,750 per person sharing per night.
Dinner, Bed & Breakfast from N$ 2,100 per person sharing per night.
Safarihoek - In the middle of northern Namibia's arid, captivating savannah, bordering the world-famous Etosha National Park, is Safarihoek Lodge. Perched on top of a hill, overlooking the plains below, Safarihoek is a stylish sort of place, and you'll find cool, thatched chalets all with private decks, a double-storey photography hides, and a swimming pool with 180-degree vistas of the brilliant savannah.
Etosha Mountain Lodge - Along with good wine, cheese, and the founders of Natural Selection, some things get better with age – and Etosha Mountain Lodge is one of them. Located in the exclusive Etosha Heights Private Reserve on the southwest border of Etosha National Park
All lodges charge an additional N$ 250 per person per night fee for Conservation, Community and Reserve fee (CCR)
Fully Inclusive
Includes
Accommodation
All meals
Daily activities
Expert guiding
Park entry fees
VAT
Excludes
Soft and alcoholic drinks (local & premium)
Guest laundry
Transfers to/from the lodge
Fully comprehensive personal travel insurance
Dinner, bed & Breakfast
Includes
Accommodation, Breakfast, Dinner
VAT
Excludes
Lunch
Soft and alcoholic drinks (local & premium)
Guest laundry
Daily activities
Gratuities
Fully comprehensive personal travel insurance
T&C's Apply
Subject to availability

Impressions of Hoanib Valley Camp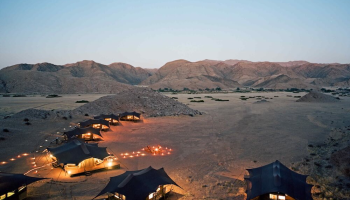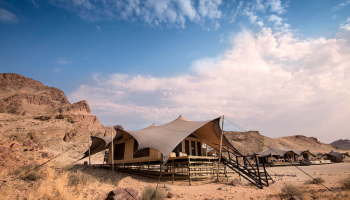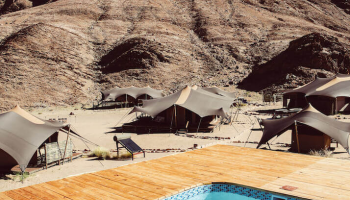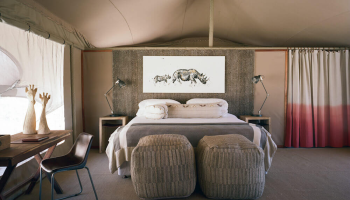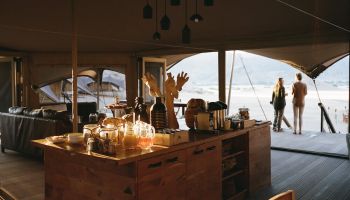 Impressions of Kwessi Dunes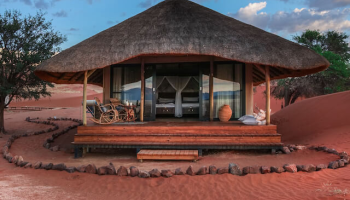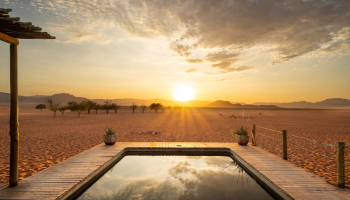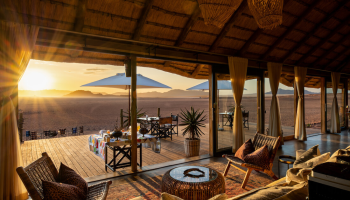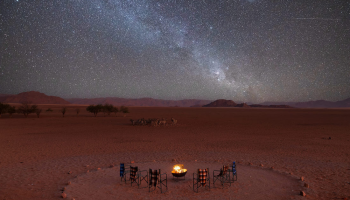 Impressions of Safarihoek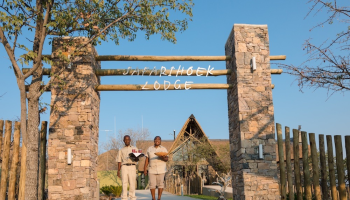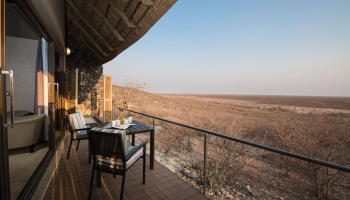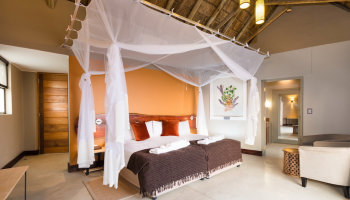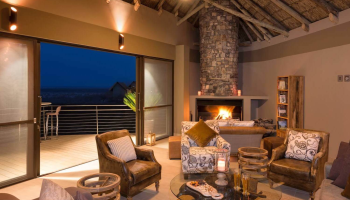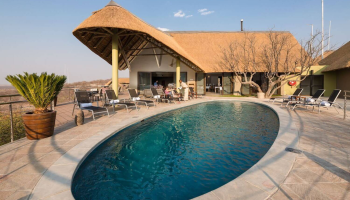 Impressions of Etosha Mountain Lodge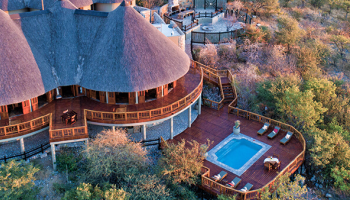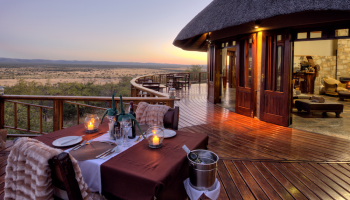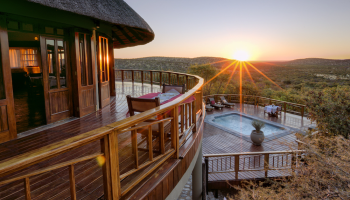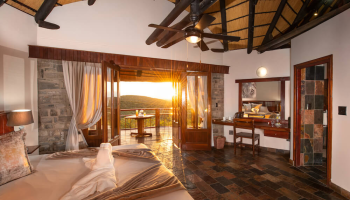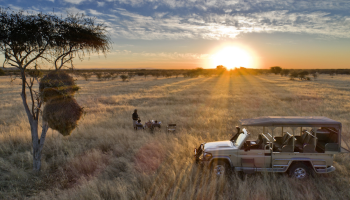 Hoanib Valley Camp
Kwessi Dunes
Safarihoek
Etosha Mountain Lodge
Similar Packages
You might also be interested in the packages below