Sicily Food Adventure
2020

Sicily Food Adventure
2020
From:

NAD 25200
per person sharing
8 Days / 7 Nights

Sales Period:

22 Mar 20 to 29 Aug 20
Enjoy world famous Sicilian food while discovering the region's best heritage sites
From cannoli to arancini, Sicilian food is world famous, but on this tour prepare to be overwhelmed at how varied and diverse Sicily's cuisine really is! The various civilisations that have occupied the island over millennia have not only left an unparalleled cultural heritage, but a culinary history that sets Sicily aside from mainland Italy. Sample Palermo's fragrant street food in its vibrant markets, practice hands-on cooking with local chefs in Trapani, sip the finest wines in Marsala and Etna and indulge in mouth-watering gelatos whilst relaxing in sun-kissed Baroque piazzas. Let food lead the way in this captivating journey through culinary and cultural highlights!
Min age: 16
Group size: 6 - 18
Key information
7 nights 3 and 4-star hotels with en suite facilities
8 days land only
Group normally 6‐18, plus leader. Min age 16 yrs
Travel by air-conditioned private minibus
Highlights
Wander through colourful markets and try Palermo's unique street food
Enjoy a hands-on cookery class with a local chef in Trapani
Sample a variety of local specialities during the included produce and wine tastings
Visit unique heritage sights and Baroque cities, including Agrigento and Syracuse
What's included
All accommodation
All breakfasts and 1 wine tasting
London flights (if booking incl. flights)
Airport transfers (if booking group flights or alternative flights arriving before or at the same time as the group)
Special guided tours in main UNESCO sights and cities
What's excluded
Flights from Windhoek
Travel Insurance
Meals not mentioned
Expenses of personal nature
Food
All breakfasts
2 wine tastings
1 cookery class
4 food tastings/lunches included
Sicilian cuisine is a melting pot of all the different cultures that have occupied the island, from the Arabs to the Normans. The island itself is incredibly fertile, enjoying a perfect climate which is ideal for the cultivation of fresh produce such as olives, oranges, lemons, eggplants, tomatoes, pistachios, almonds, grapes, and more—not to mention all of the seafood, tuna and swordfish fished right off the coast. The result? A cuisine that's fresh, varied, and absolutely delicious! Sicilian wines are also superb and known to be strong and syrupy, like Marsala and Moscato.
Accommodation

3 and 4-star hotels

On this trip we use 6 different comfortable 3 and 4-star hotels.
Some of them have been chosen for their warm hospitality and typically Sicilian character and others for their convenient location. They are often located in proximity of the historic centres we visit so that we can easily explore the towns in the evenings or during our free time. All rooms have en suite facilities and some hotels have a pool and WiFi.
Dates and prices
22 Mar 2020 - 29 Mar 2020 N$25200
05 Apr 2020 -12 Apr 2020 N$26100
12 Apr 2020- 19 Apr 2020 N$26100
26 Apr 2020 -03 May 2020 N$26100
03 May 2020 - 10 May 2020 N$27100
10 May 2020 - May 2020 N$27100
17 May 2020 - 24 May 2020 N$27100
07 Jun 2020 - 14 Jun 2020 N$27100
21 Jun 2020 - 28 Jun 2020 Guaranteed N$27100
30 Aug 2020 - 06 Sep 2020 N$27100
06 Sep 2020 - 13 Sep 2020 N$27100
13 Sep 2020 - 20 Sep 2020 N$27100
20 Sep 2020 - 27 Sep 2020 N$27100
27 Sep 2020 - 04 Oct 2020 N$27100
04 Oct 2020 - 11 Oct 2020 N$27100
18 Oct 2020 - 25 Oct 2020 N$27100
08 Nov 2020 - 15 Nov 2020 N$26100
T's & C's apply
Palermo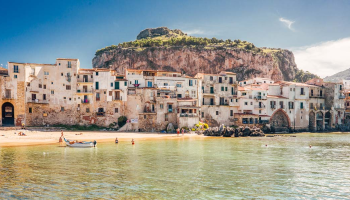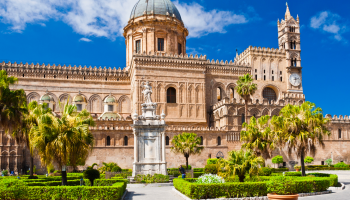 Syracuse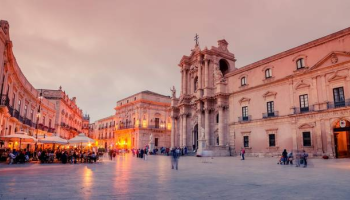 Agrigento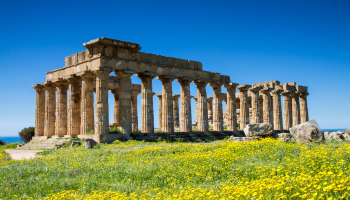 Similar Packages
You might also be interested in the packeges below