N-E-S-W Specials 2
For Namibian's & SADC Residents

For Namibian's & SADC Residents
From:

2 Days / 1 Nights

Sales Period:

21 May 20 to 31 Dec 20
North - East - South - West SPECIALS
for Namibian's & Permanent Residents
MUSHARA LODGE - NORTH
Validity 08 May 2020 till 31 July 2020
Mushara Bush Camp
N$ 1.000,00 pp sharing a double tent per night
N$ 500,00 per Child 12 years and younger per night (provided they share a family tent with 2 full paying adults)
N$ 1.250,00 pp in a single tent per night
Including daily dinner, bed and breakfast
Mushara Lodge
N$ 1.250,00 pp sharing a double room per night
N$ 1.500,00 pp in a single room per night
Including daily dinner, bed and breakfast
The Mushara Outpost
N$ 1.500,00 pp sharing a double tent per night
N$ 1.750,00 pp in a single tent per night
Including daily dinner, bed and breakfast

Mushara Collection – privately owned luxury accommodation on the doorstep of the famous Etosha National Park in Northern Namibia
OMAANDA - EAST - updated 15 June 2020
Dinner, bed and breakfast
Validity from 01 June - 22 December 2020

One-Bedroom Hut N$1,892 pp sharing per night
Validity from 22 December 2020 – 03 January 2021

One-Bedroom Hut N$2,838 pp sharing per night
Validity 04 January – 30 June 2021
One-Bedroom Hut N$1,892 pp sharing per night


Includes
Dinner including beverages (except Champagne and premium spirits) and breakfast
VAT and tourism levy
Full board
Validity from 01 June - 22 December 2020

One-Bedroom Hut N$3,212 pp sharing per night
Validity from 22 December 2020 – 03 January 2021

One-Bedroom Hut N$4,092 pp sharing per night
Validity 04 January – 30 June 2021
One-Bedroom Hut N$3,212 pp sharing per night


Includes
Full board
All beverages except premium spirits and Champagne
A non-private sunrise and sunset conservation drive
VAT and tourism levy
Omaanda is a luxurious lodge set within the Zannier Reserve by N/a'an ku sê, an incredible private animal conservancy reserve of 9000 hectares near the Namibian capital Windhoek. Overlooking the boundless savannah, the camp offers ten spacious round thatched huts, whose warmth design, evocative of the earth, is inspired by the traditional architecture of Owambo.
FISH RIVER LODGE - SOUTH
Validity 21 May - 31 December 2020
Double room N$ 1150.00 pp sharing per night
Hiking Camps N$ 750.00 per person per night
Including daily dinner, bed and breakfast
Fish River Lodge is the only lodge situated directly on the Fish River Canyon, the second largest canyon in the world. From sunrise to sunset, visitors enjoy breath-taking views of this geological wonder. The twenty chalets are perched on the brink of the canyon, far enough from each other to ensure peaceful exclusivity for all guests. The guided Canyon drive through the canyon lead to rock pools that attract a wide variety of endemic wildlife.
Hiking enthusiasts will enjoy the various guided expeditions offered from April to September.
CORNER STONE - WEST
Validity until end of July 2020.
Double room N$515 pp sharing per night
Single room N$620 per night
Children 4-12 years N$258 per night
Children 0-3 years = free
Including daily breakfast
Bed & Breakfast and Self-catering Accommodation in Swakopmund
Cornerstone Guesthouse is a small, private and peaceful bed and breakfast. With an easy walk to the seafront and the town centre of Swakopmund on Namibia's fascinating Skeleton Coast.
Occupying a quiet corner of Swakopmund's old town near The Marine Museum and The Old Brewery, Cornerstone Guesthouse offers the charm and intimacy of a family-run B&B combined with the modern amenities of a luxury hotel.
T's & C's apply
Mushara Lodge, Tsumeb, Namibia
Omaanda (Zannier Hotels), east of Windhoek
Fish River Lodge
Cornerstone Guest House, Swakopmund
Mushara Bush Camp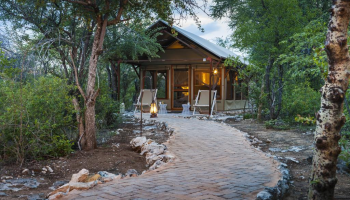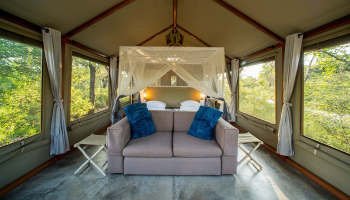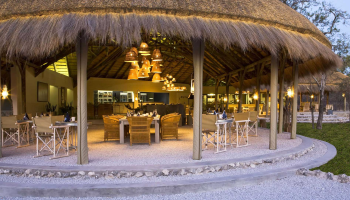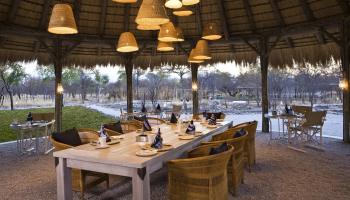 Omaanda Zannier Hotels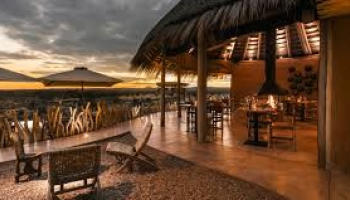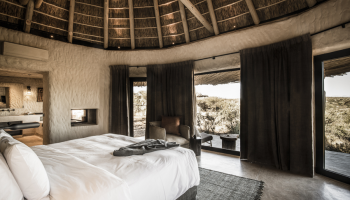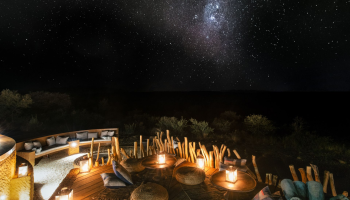 Fish River Lodge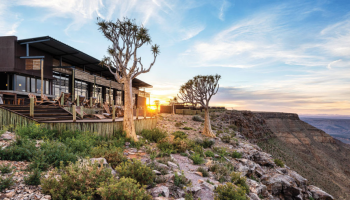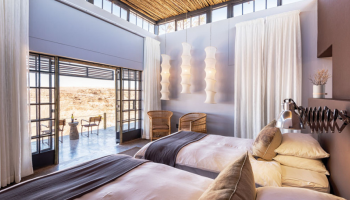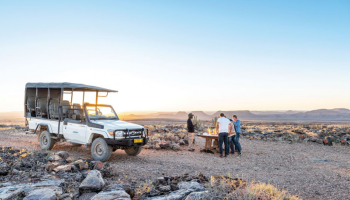 Cornerstone Guesthouse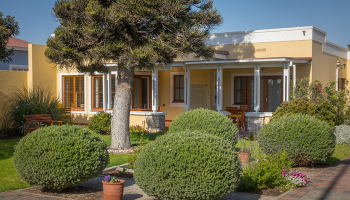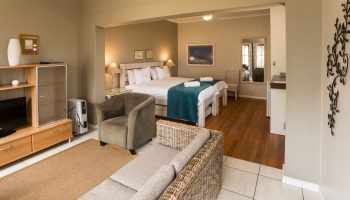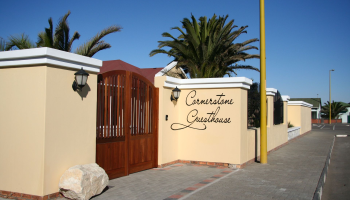 Similar Packages
You might also be interested in the packeges below