Discover the Northern Lights
with Hurtigruten

From:

NAD 10956
per person sharing
6 Days / 5 Nights

Package is no longer valid
Hunting the Northern Lights in Norway
Reduced fares on selected dates
Book by 30 November 2019
CLASSIC VOYAGE
VOYAGE SOUTH
From Arctic wilderness to UNESCO heritage city charm – think of your southbound Hurtigruten voyage as the ultimate journey. You begin in Kirkenes, gateway to the Barents region and close to the Russian border. As we head westward and turn south, you see some of the world´s most beautiful islands and coastal mountains travelling towards the milder fjord climate and cosy charm of Bergen.
Travel dates: 20 November 2019 - 19 December 2019
Duration: 6 days / 5 nights
Visit: Kirkenes - Mehamn - Tromso - Stamsund - Bodo - Rorvik - Trondheim - Alesund - Bergen
Includes: 5 nights' cruise on full board basis
English speaking tour leader & *Expedition team onboard
Accommodation: Hurtigruten Vessel (Unspecified Outside Cabin)
Cost From: N$10 956 per person sharing - cruise only
THE CLASSIC ROUNDTRIP
Hurtigruten is so sure that the spectacular Northern Lights will make an appearance on your
12-day Hurtigruten voyage, they even back that 100% with a special promise to you.
The beautiful Aurora Borealis is Mother Nature's ultimate light show. We know that no trip to the Arctic Circle is quite complete without experiencing this highlight at least once on your journey. It is such a dazzling display of colours and shapes that if there is a no-show on your journey, Hurtigruten will give you another 6 or 7-day Classic Voyage *FREE OF CHARGE.
Travel dates: 20 November 2019 - 19 December 2019
Duration: 12 days / 11 nights
Visit: Bergen - Floro - Molde - Kristiansund - Rorvik - Bronnoysund - Svolvaer - Skervoy - Oksfjord - Berlevag - Batsfjord - Kirkenes - Mehamn - Tromso - Stamsund - Bodo - Rorvik - Trondheim - Allesund - Bergen
Includes: 11 night cruise on full board basis
English speaking tour leader & *Expedition onboard
Northern Lights Promise
Accommodation: Hurtigruten Vessel (Unspecified Outside Cabin)
Cost From: N$19 591 per person sharing - cruise only
** Discover Norway's entire coastal route with 34 ports **
** Labelled by Lonely Planet as 'The world's most beautiful voyage' **
** Polar Circle crossing and special celebration **
** 50+ excursions to choose from **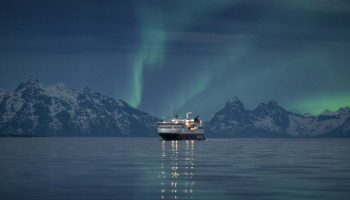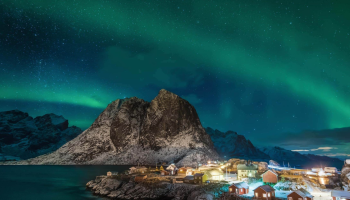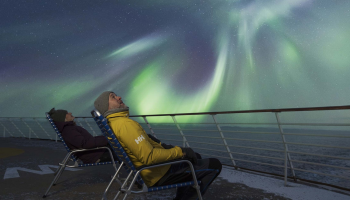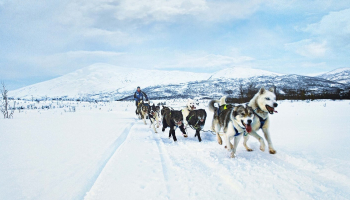 THE CLASSIC ROUNDTRIP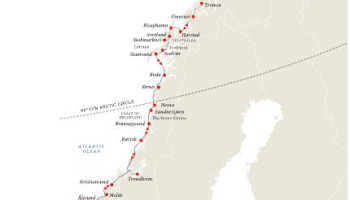 CLASSIC VOYAGE SOUTH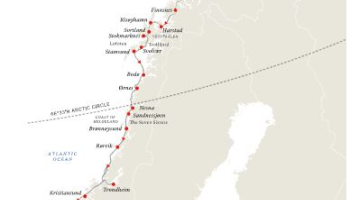 Similar Packages
You might also be interested in the packeges below