Club Med 72 hour FLASH SALE
starts 01 October 2019
Club Med 72 hour FLASH SALE
starts 01 October 2019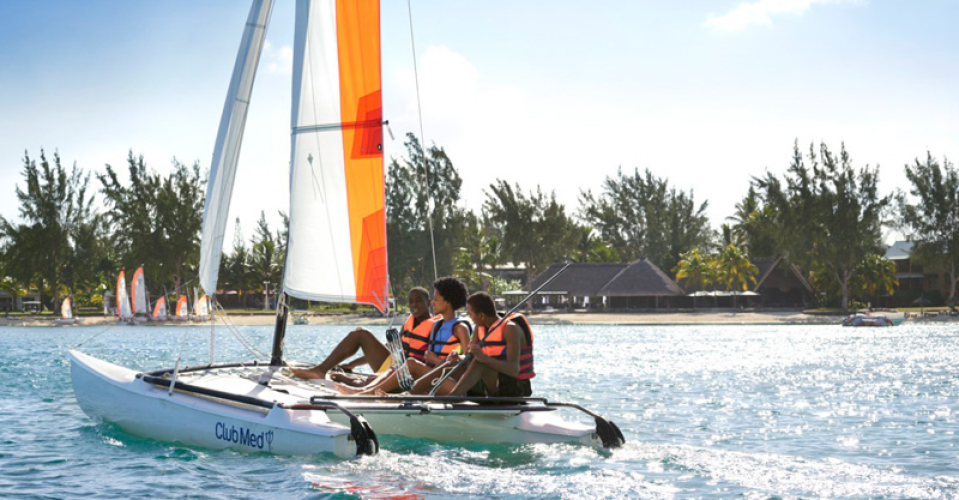 Starting on
01 October 2019.
This is for travel from May 2020 - October 2020.
Guaranteed 15% discount up for grabs and only 10% deposit on the land portion will Guarantee the Rate of Exchange!!

2 Kids under the age of 12 stay for free in the Mauritius Resorts with guaranteed interconnecting Rooms.
Kids under the age of 6 stay for free in all of our other Sun Resorts.
-----------------------------------------------------------------------------------------------------------------------------------------------
A bit of insight


Club Med invented the all-inclusive holiday and offers are based on 4 criteria:
Destination: a choice among 5 geographical areas for beach resorts and 2 areas for Ski Resorts
Comfort level: corresponding to the number of Tridents.
Target: couples, friends or family holidays.
The product experience they share during the holidays: nature, cultural discovery, spa & well-being, sports, high-level skiing …
Richer services for an experience where happiness means the world
Freedom, quality, diversity, serenity:

A choice of 70 unique properties in 25 destinations around the world.

Welcome and transfers, taxes and gratuities.

Various categories of accommodations (**): Club, Deluxe, Suites, depending on the resort.

Concierge service, stocked mini bar, beach and poolside bar service, and champagne by the glass in the evening in 5-Trident resorts.

Room service breakfast in the Suites, and in all room categories in 5-Trident resorts.

Breakfast, lunch, tea, dinner and anytime snacks.

Choice of outstanding gourmet restaurants with a selection of exquisite and lavish buffet spreads or à la carte menu of specialties.

Unlimited open bar / snacking throughout the day offering a wide selection of quality brands.

Choice of 10 to 15 sports and health activities: water skiing, sailing, fitness, flying trapeze, skiing.

Ski resorts: ski lift tickets and group lessons included, partnership with ESF in France.

Complimentary use of the Turkish bath and Sauna in our 4 and 5-Trident resorts.

Club Med Baby Welcome: baby equipment, suitable food, baby bottle room.

Free stay for children 0 to 4 years old.

Childcare supervision for children from 4 to 10 years run by multilingual specialist G.O.

Passworld: juniors club for teenagers from 11 to 17 years old.
(**) Available at extra cost

---
Subscribe to our Travel Newsletter
Get latest travel deals and offers directly to your inbox