Air Mauritius Top Partner Namibia 2018
Air Mauritius Top Partner Namibia 2018
2019-02-25
Air Mauritius Top Partner Namibia 2018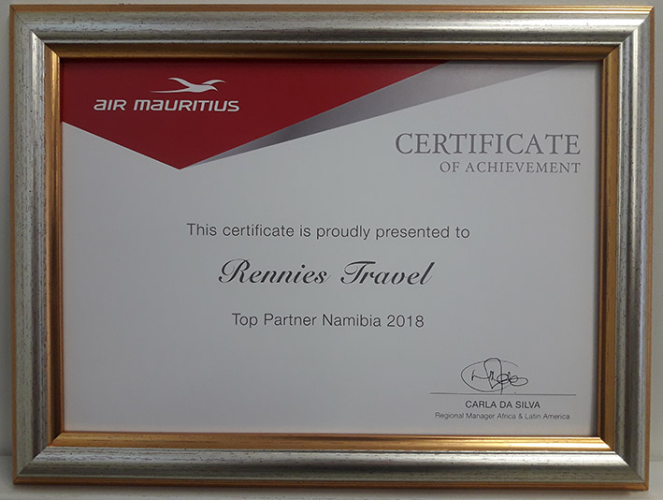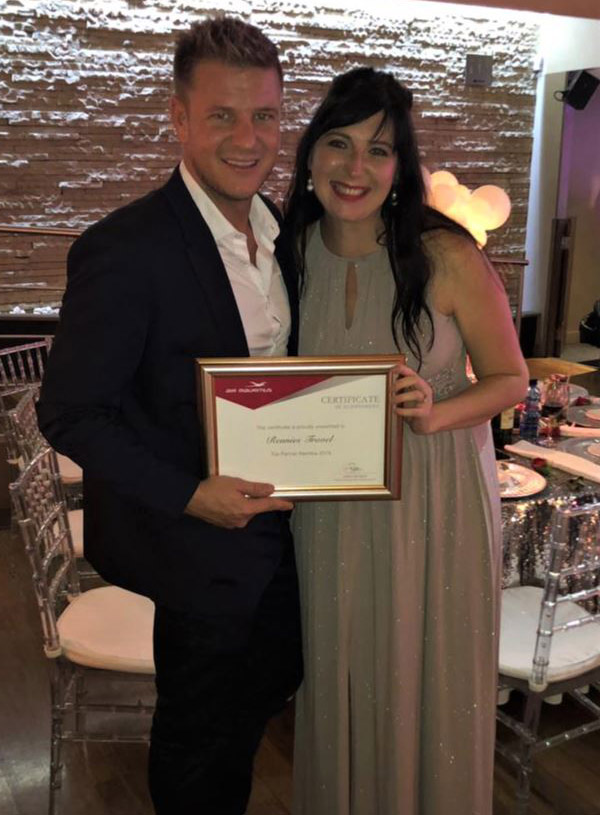 On Thursday 21 February 2019 marked the return of the annual Air Mauritius Travel Oscars Awards, where several winners were announced at a ceremony held in Melrose Arch, Johannesburg.
The evening's theme, In the Clouds with Air Mauritius, made for some interesting decor and lovely pics. "We value the dynamic travel industry in Southern Africa and the solid partnerships we have established," said Carla da Silva, Regional Manager, South Africa and Latin America.
Rennies Travel Namibia received the Top Partner Award 2018.
Karl van Taak and Danielle van Der Mark from Rennies Travel Namibia, Windhoek at the Award Ceremony in Johannesburg.

---
Subscribe to our Travel Newsletter
Get latest travel deals and offers directly to your inbox