Skeleton Coast and Damaraland Camino
with Chadmanwalking

From:

NAD 6400
per person


Sales Period:

01 Jan 22 to 26 Oct 22
Slackpacking Caminos' in Namibia
Damaraland and Skeleton Coast
The DAMARALAND CAMINO is a fully catered 5 day hiking trail from Burnt Mountain to Brandberg White Lady Lodge. It is approx 60 km long.
The SKELETON COAST Camino is a fully catered 6 day hiking trail from Messum Crater to Cape Cross. It is approx 76 km long.
Both Caminos' are slackpacking, which means that your tent will be put up, supply all equipment for the hike is provided and preparation of all the food.
The hike includes a guide, water, transport meals and camping equipment including a mattress and tent.
A shade netting will be erected to protect you from the wind and sun as much as possible.
The extra netting is to give you privacy for the bathroom... it is a loo with a view.
The walking distance per day is approx. 19 km.
Damaraland Camino
N$6,400 per person
Namibians and SADC less 20%
Dates for 2022
1 June
15 June Full
29 June
2 July Full
13 July
27 July
3 August
17 August
31 August
7 September

14 September
28 September
Skeleton Coast Camino
Price N$6400pp
Namibians and SADC less 20%
Dates for 2022
12 January
2 February
5 October
26 October
Once off Caminos
20-30 May 2022. Kunene Camino Ruacana to Epupa.
29 April - 8 May 2022. Kaokoveld Camino. Hobatare to Etendeka 100km
Rates on request

Namibian Camino Impressions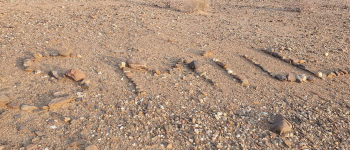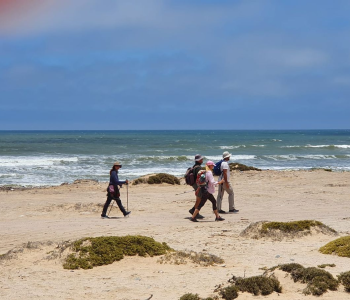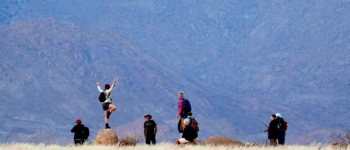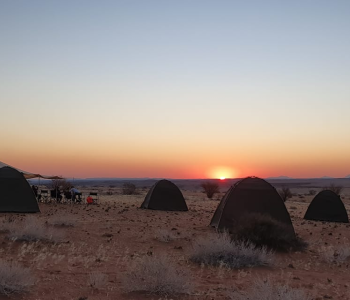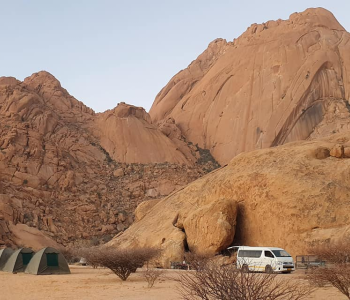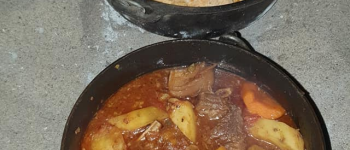 Similar Packages
You might also be interested in the packages below