Trusted Travel System
for the verification of COVID-19 test result certificates
Trusted Travel System
for the verification of COVID-19 test result certificates
2021-11-12
Trusted Travel System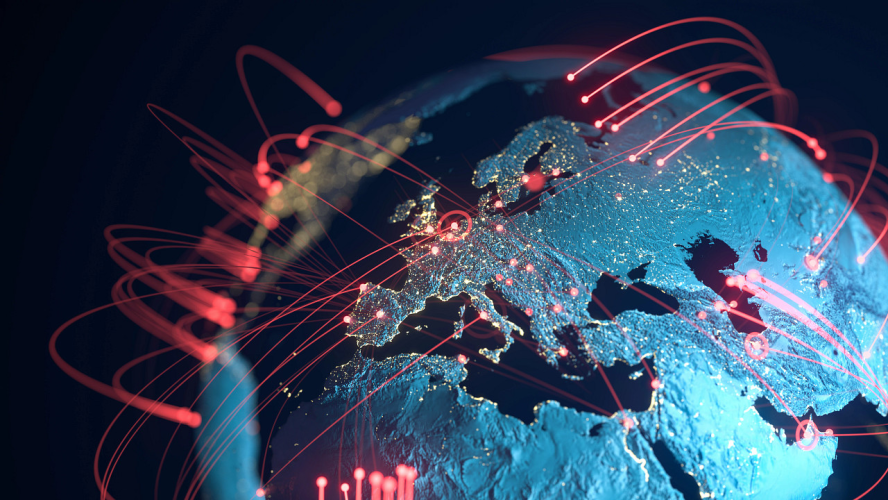 Trusted Travel is an online digital platform for the verification and authentication of COVID-19 test results based on a collaborative effort across a network of participating COVID-19 testing laboratories and Port Health authorities.
This platform allows for the detection of counterfeit test results and also enhances cross-border collaboration and confidence in COVID-19 results originating from other countries. Furthermore, it provides updated information on entry requirements and travel restrictions for participating member states.
The Government of the Republic of Namibia through the Ministry of Health and Social Services announced the launch of the Trusted Travel system in Namibia.
Passengers intending to travel to Namibia are expected to visit any of the Trusted Travel accredited (authorized) laboratories for a Polymerase Chain Reaction (PCR) COVID-19 test. Most of the accredited laboratories for COVID-19 PCR testing can be found by visiting the Trusted Travel portal (africacdc.org/trusted-travel). To find accredited laboratories, travelers must indicate their current origin and intended destination. Travelers can create their accounts at trustedtravel.panabios.org
When a COVID-19 test has been run, the laboratory will generate a Trusted Travel (TT) test code that can be verified by Airlines and Port Health Authorities to confirm that the test came from an accredited laboratory.
Travelers will then receive a text message from PanaBios and an email from the testing laboratory with a link that will allow the traveler to create an account on trustedtravel.panabios.org and access the Trusted Travel Test (TT) Code. Travelers must use the same email address and phone number that they gave to the laboratory for creating an account.
If the test results issued satisfy the full requirements set by the Namibian government and the country of destination (for example, validity period or test type), then a Travel Trusted Travel Test (TT) Code will be issued to the traveler for presentation to airlines and Port Health Authorities.
Whilst the Trusted Travel Test (TT) Code confirms that a test was performed by an accredited laboratory, the code provides additional evidence that the test performed is still valid at the time of travel since results can expire and regulations may change at any time as the pandemic evolves.
When travelers present themselves to their port of departure or arrival, the port health officials will use the code provided to verify that their results meet all other requirements.
Inbound-travelers with results from non-Trusted Travel-compliant laboratories will be required to upload a copy of their results on the Global Haven System (www.globalhaven.org) for authentication.
Uploading forged documents will inhibit the ability to travel globally.
Guideline
Easy steps on how to register, upload your test and generate the travel code - Click here
Travelers encountering challenges with the use of the Trusted Travel and Global Haven systems are assured of technical support if they send an email to [email protected].
The Trusted Travel Platform will be available for use from 15 November 2021 at the following ports of entry:
1. Oshikango Border Post
2. Walvis Bay International Airport
3. Walvis Bay Harbor
4. Omahenene Border Post
5. Hosea Kutako International Airport
6. Muhembo Border Post
7. Katima Mulilo Border Post
8. Ngoma Border Post
9. Luderitz Harbor
I0. Ariamsvlei Border Post
11. Noordoewer Border Post
12. Trans- Kalahari Border Post
As of 15 January, 2022 only COVID-19 certificates obtained on the trusted travel platform or verified on the Global Haven systems will be valid for exit or entry into Namibia at the above-mentioned points of Entry. Travelers are advised to keep abreast with new updates that will be shared on the platform from time to time.
PUBLIC NOTICE Ref No: 010/2021 Date: 25 November 2021
EXTENSION OF THE TRANSITION PERIOD FOR THE IMPLEMENTATION OF THE TRUSTED TRAVEL SYSTEM AND INCLUSION OF THE IMPALILA ISLAND BORDER POST

---
Subscribe to our Travel Newsletter
Get latest travel deals and offers directly to your inbox